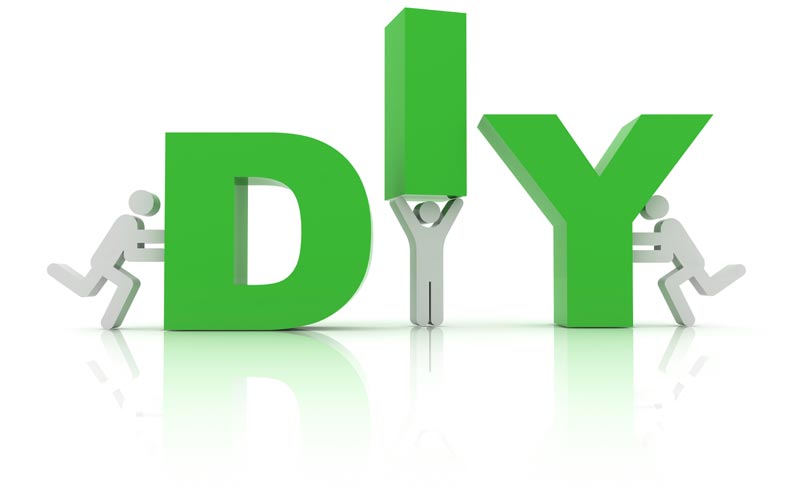 We hear back from a lot of people who are interested in Streaming Television. These people tend to fall into one of two categories:
"Do It Yourself" Enthusiasts
and
"Do It For Me" Clientele
DIY
One of the few criticisms we do periodically hear is … "Wow, that's pretty expensive! I thought these were cheap"
The assumption with that statement is that it comes from someone who can do a set-up themselves. (A "DIYer") And we do encourage it if you can manage. For all of those interested, we would like to share some of our resources to give you a head start.
Below you will find links to all of the basic resources you will need to get a streaming box set up.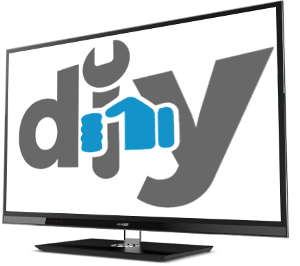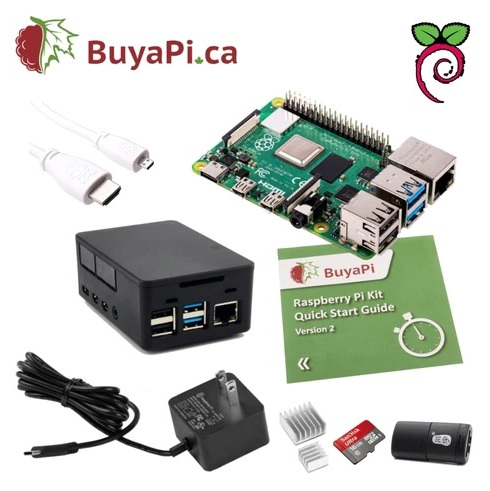 Hardware
The first thing a DIYer will need is the hardware. We currently use a Raspberry Pi 4 mini computer. Forget what you may have heard about a $35.00 computer. That's just the adjusted USD cost (not including taxes or shipping) of the computer board and you will need a lot more than that. For the entire set-up you will need the following items:
The Raspberry Pi 4 board
A plastic case to house it (or risk shorting out the board)
A mini SD card (this holds the operating system)
A quality HDMI cord to attach it to your TV
A power source (Use the 3.0A power cord)
If you can't reach your network directly, we recommend a powerline adapter
A wireless USB keyboard (not necessary but simply the BEST way to control the system)
After extensive searching, I have found the best place to get the entire kit as shown to the left is BuyaPi – Bargain hunters may find individual parts cheaper but as a whole kit, this is about the best: FOLLOW THIS LINK
For the full assembly (not including powerline adapter or keyboard), you will find that the overall purchase including tax and shipping will be approximately $115.00. This cost of course does not include assembly, software installation, research time or maintenance.
Assembly
The next thing you're going to need to do is put the unit together. Unlike most computers you will buy, this is a kit. Some assembly is required!
First remove all of the parts from the box and packaging. Take the plastic case (which is already assembled) apart and slide the computer board into the base. It only goes one way so, watch where the parts line up.
Making sure the computer board remains seated in the correct position, carefully snap the cover back on. If you have the BuyaPi kit, you will also have a couple of aluminum heat sinks supplied. Peal and stick them in the appropriate spots which are evident by their size. Pop the cover lid back in place and you're ready for the next step.
Word of caution: When handling the computer board itself, make sure you are grounded to avoid shorting the board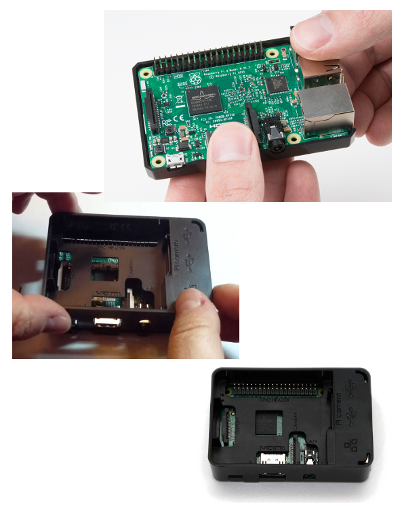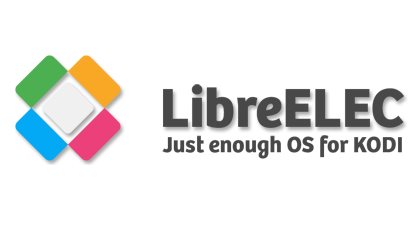 Install and Run the Software
The mini SD card that comes with the BuyaPi kit comes with an operating system preloaded.
This operating system is LibreELEC. This stands for Free (source) Embedded Linux Entertainment Center and is a Linux version of Kodi.
As open source software, DIYers can use this product anyway they wish.
Directions:
If you are starting with a blank SD card, you will need to transfer the LibreELEC OS image onto the disk. (The disk that comes with the kit mentioned above, comes with the image already on it)
Insert the mini SD card into the Pi, connect the HDMI and ethernet cords and then the power cord. There is no "On" button so as soon as you plug it in, it is live.
Following on screen prompts and basic computer knowledge will help you get the operating system loaded.
This software is the most basic install of the Kodi program platform. There will be no horns, bells or whistles included but you are now ready to start adding your apps (or as the community calls them "Add-ons").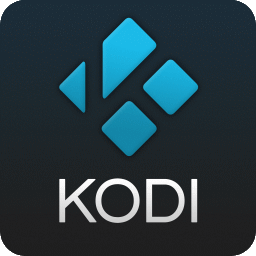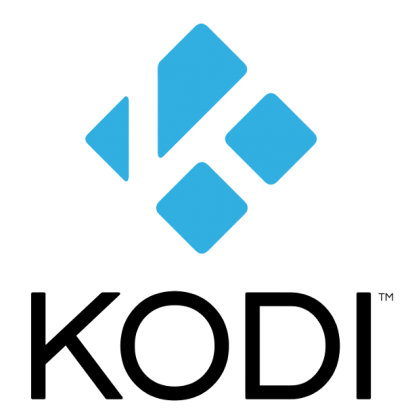 Three Important Key Factors:
One: Kodi is the main platform that all of these streaming boxes typically use. All the Android Boxes and TV Boxes you hear about, and ours included, use the Kodi platform.
Two: Almost none of the native Kodi functions or addons will give you any content. The content-rich addons are all 3rd party programs (addons) which have been written and maintained by community developers. The actual Kodi developers will take a dim view to any questions posed to them regarding streaming apps/addons.
Three: No one gets paid for any of these communal programs or activities. All of this software you will use is open source and/or supplied by developers who are doing this for the community. And as such, support for a particular add-on can stop at any time with no explanation. This is why it's best to have multiple video addons.
Forums and YouTube
At this stage, DIYers  find that community forums and good old YouTube are their best friends. Enthusiasts will need to read and watch tutorials to find their way in the streaming community.
You will likely find that fruitful research will take up a great deal of time. There is an incredible amount to learn and discover. Find out which add-ons are best and which to avoid. The best route for success will be through trial and error.
YouTube has a vast amount of instructional videos out there. But be warned that you will sit through a lot of boring stuff too. A DIYer will discover something new on the forums and then watch a video to have it demonstrated.
One thing is certain …. once you get it all together and working from scratch, you will understand what we really charge for!