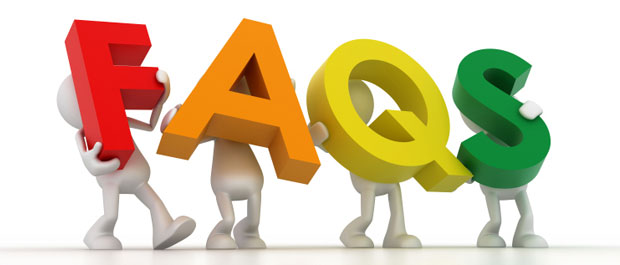 UPR FAQ Page
We have put together a collection of Frequently Asked Questions that we receive.
If you have any additional questions, we welcome you to respond in the comments section below
Do I need one Streaming TV Box for each TV?
Although quite portable, you do require one kit (box) per television.
Can this replace my cable service?
This will largely depend on what you watch on television. It is fair to say that it at least can augment what you already have. Meaning, we as consumers spend a lot on additional programming which we don't view. In many cases, a system like this can offset the high costs of premium packages while maintaining a basic or "skinny" cable/satellite package. Even if it can reduce your bill by $40 – $60 per month, remember that's every month which can add up to considerable savings over the balance of just one year.
Is watching Streaming video illegal?
In Canada, copyright laws exempt temporary reproductions of copyrighted works. Since streaming video only creates a temporary copy that cannot be permanently retained, it is not illegal to view streaming content in Canada. Furthermore, you are not distributing content when you are streaming, whereas when downloading (or "torrenting") you are, which is illegal.
Is this the same as downloading or torrenting?
No. When downloading/torrenting shows or movies, the user keeps (and in the case of torrenting, shares) a copy of the content. Streaming content does not include keeping a permanent copy of the content.
What channels or shows can I get?
While there are a few "live channels" that can be accessed, these can be at times unreliable. Instead of thinking which channels you can get, think of which specific shows you wish to watch. The addons that access content are like search engines which find and play content from the internet. All content is already on the internet somewhere and this system simply accesses it.
Can I watch Live Sports?
Yes, you can. It should be noted; however, that some events may be more difficult than others to find. All streaming TV box sellers using the Kodi platform get their content from the use of third party addons (apps) and as such, all have the same restrictions.
Most events can be found in HD but sometimes all that is available is a SD feed. On very rare occasions, a live stream may not be possible. Typically, black-out games can be found.
If another box seller tells you that you can get every game in HD reliably, they are incorrect. Always read reviews and the FAQ.
How do I connect my TV Box to the internet?
You can connect your Streaming TV Box to the internet using either a wired or a wireless connection. To use a wired connection, simply plug the supplied ethernet cable into the box and your modem/router. If using a wireless connection, see our instructions on how to connect to your home wireless signal. (Instructions included with kit – UPR is also happy to assist you with the set-up over the phone)
What's Different About the Boxes You Sell?
UPR sells an unbranded Streaming TV Box. Like any TV Box on the market, they are simply a computer. Our particular TV Box uses a unique operating system (OS) called OpenELEC. This is a streamlined OS which is solely used for streaming media content. As a result, our boxes deliver reliable content on your television without buffering.
Another important aspect about our Streaming TV Boxes is that we maintain the programming for life. All streaming boxes need to be periodically reprogrammed. Our boxes have a unique on-board updater which allows our customers to always have access to the best working addons. As a result, you always have access to the best content.
Why Are Your TV Boxes More Expensive?
Many dealers will sell cheaper TV boxes with an Android based OS. Sellers prefer to sell products that are easier to set-up and distribute. Unfortunately, these same boxes are more difficult to maintain and upgrade for the consumer. UPR Streaming TV Boxes are easy to maintain and update. Support and ongoing maintenance increase both the value and the cost of our products.
What kind of warranty is there on these TV Boxes?
All product sold by UPR carries a One Year Warranty. For a hardware defect, the customer is responsible for the return shipping (usually less than $15) and UPR will pay the shipping for a replacement unit. We also have a 30 Day Satisfaction Guarantee which means if you inform us that you are not delighted with your system within 30 days of receipt. You may return it for a full refund of the product (shipping and installation is not refundable).
How many channels can I get with a HD Antenna?
Which OTA channels you can receive will vary depending on how you position the antenna as well as where you are located geographically. Generally, bigger cities will get several stations and smaller towns will only get a few. This is because there is usually better transmission reception in higher population areas.
Quite often a small indoor antenna will suffice; however, you may find better results with a larger indoor/outdoor antenna. We have found that a medium grade antenna mounted and properly aimed in an unfinished attic will get great results. Be aware that TV signals travel well through glass, wood and roof shingle but not through metal, concrete or stone.
Make sure your HD TV has a suitable connection port (usually a coaxial cable connector) on the back or you won't be able to use a HD Antenna.